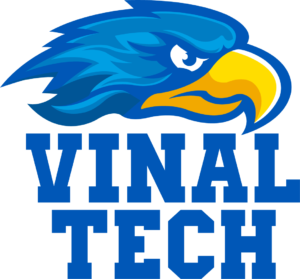 Vinal Technical High School is located in the Middletown, Connecticut. We have approximately 500 students from 27 towns and enroll grades 9-12. We also offer adult education.
At Vinal Technical High School, students become prepared for the real world in every way possible. They learn high-demand technical skills, take college-prep classes and learn and develop career and employability skills. Vinal Technical High School teaches our graduates the necessary skills to become successful employees and college students.
CONNECT WITH US
This error message is only visible to WordPress admins
Cannot collect videos from this channel. Please make sure this is a valid channel ID.
Vinal Technical High School
Wednesday, May 26th, 2021 at 12:06pm
Just a few of the trophies that the rifle team won this season! Vinal Hawk Vinal Technical High School