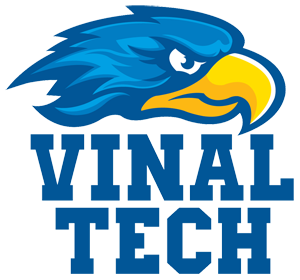 Vinal Technical High School is located in the Middletown, Connecticut. We have approximately 500 students from 27 towns and enroll grades 9-12. We also offer adult education.
At Vinal Technical High School, students become prepared for the real world in every way possible. They learn high-demand technical skills, take college-prep classes and learn and develop career and employability skills. Vinal Technical High School teaches our graduates the necessary skills to become successful employees and college students.
NEWS & ANNOUNCEMENTS
B Cycle (5) - 11.2-11.13 - Daily Rotation Schedule [...]
UPCOMING EVENTS
There are no upcoming events at this time.
CONNECT WITH US
Vinal Technical High School
Tuesday, October 20th, 2020 at 3:02pm
Vinal Graduate and Sirois Tool Employee Honored for Completing Connecticut's Demanding Apprenticeship Program!
Way to go RAY!!!!!!
To read the full article access https://tinyurl.com/yyo2c34q
Tuesday, November 3rd, 2020 at 10:30am
Vinal THS Virtual Open House: 11/5 4p-6p.
Go to: https://t.co/Ylmzg0P3cC https://t.co/06TSgBLHA0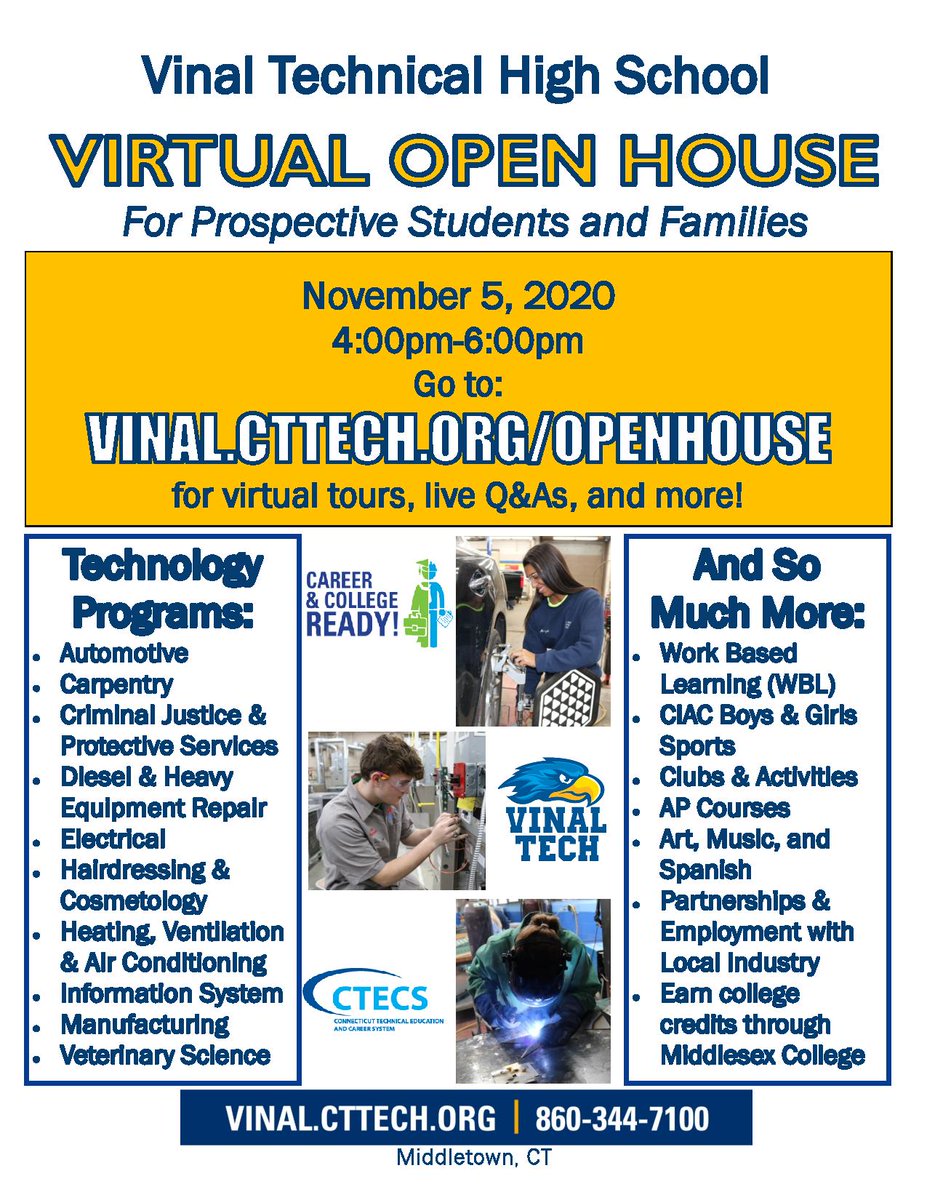 Monday, November 2nd, 2020 at 1:57pm
Vinal THS Virtual Open House: 11/5 4p-6p. Go to: https://t.co/Ylmzg0P3cC https://t.co/pf0C2lNii7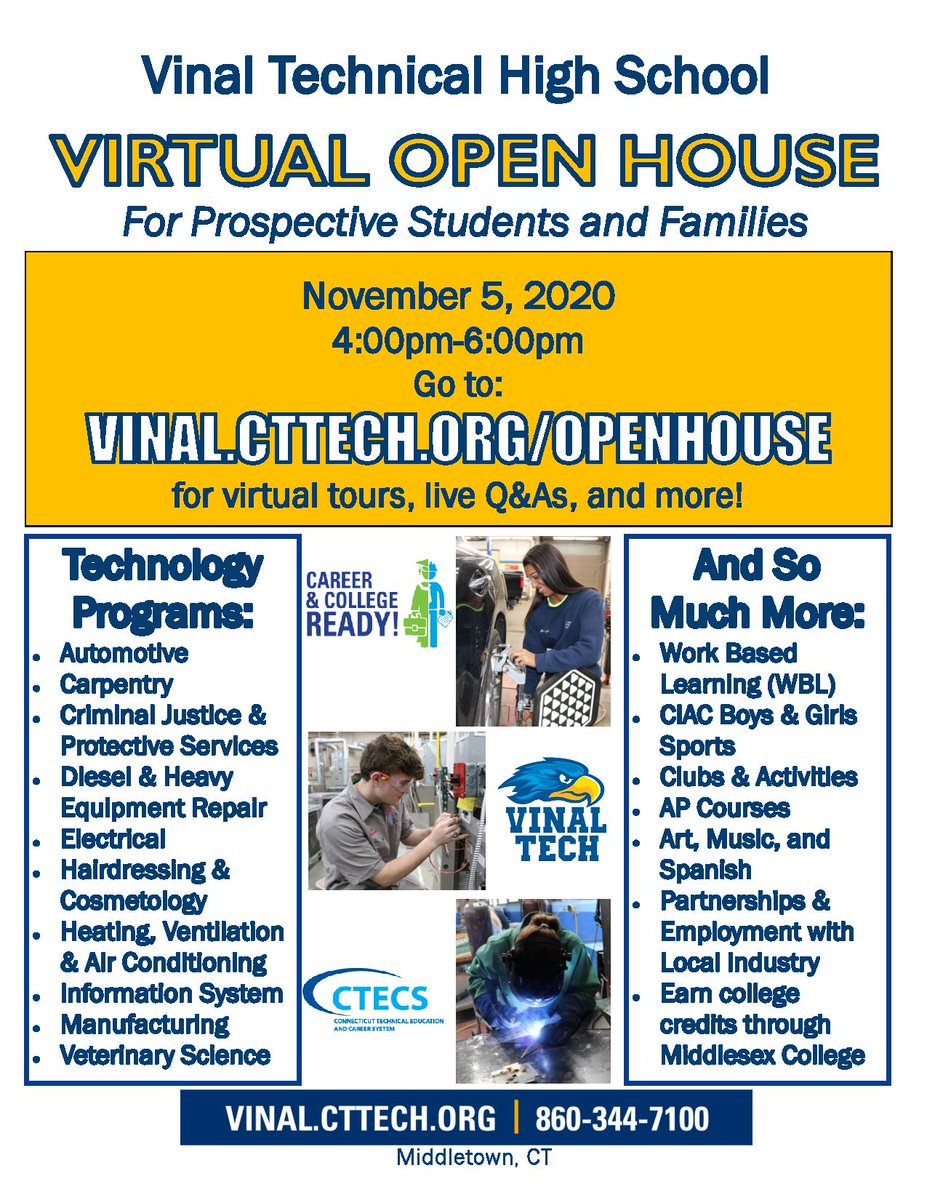 Friday, September 11th, 2020 at 10:07am
This is what we do here! A proud Vinal tradition started by students is to ensure we honor and recognize the sacrifices and courage of emergency responders and American citizens who answered the call. https://t.co/cFNZsUEqTn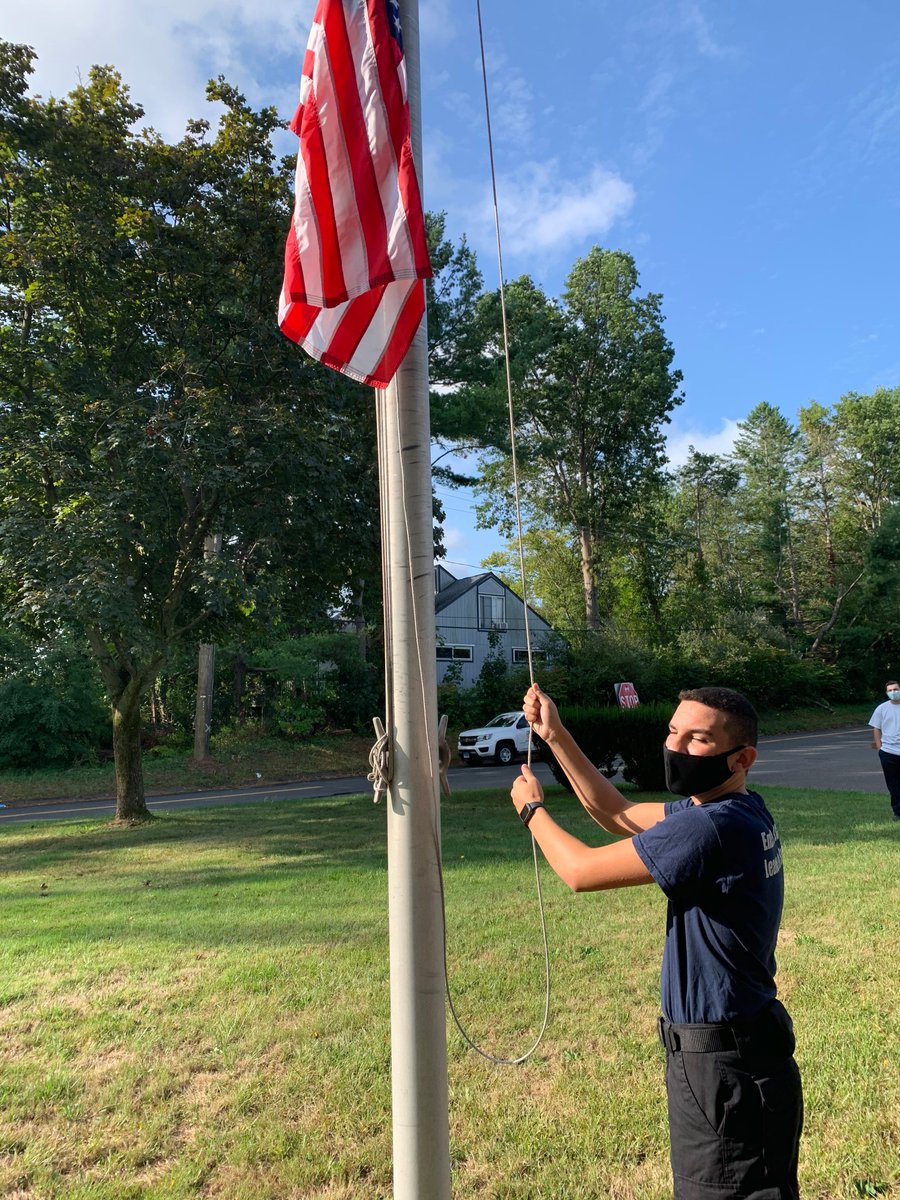 Wednesday, September 9th, 2020 at 1:10pm
Exploring Trades at VTHS! https://t.co/oxNZtee3DG