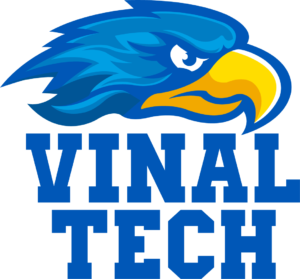 Vinal Technical High School is located in the Middletown, Connecticut. We have approximately 500 students from 27 towns and enroll grades 9-12. We also offer adult education.
At Vinal Technical High School, students become prepared for the real world in every way possible. They learn high-demand technical skills, take college-prep classes and learn and develop career and employability skills. Vinal Technical High School teaches our graduates the necessary skills to become successful employees and college students.
NEWS & ANNOUNCEMENTS
Virtual Open House in Spanish 2021 (2) Registration Links to sign up. Spanish Version [...]
April 5 - April 27 A Cycle (Cycle 16) 4/5 - 4/27: Daily Rotation [...]
UPCOMING EVENTS
There are no upcoming events.
CONNECT WITH US
Vinal Technical High School
Wednesday, February 10th, 2021 at 8:45pm
Home | Vinal Technical High School
Graduation - Class of 2017 The Class of 2017 held its graduation June 18, 2017 at CCSU's Welte Hall. Learn more National Honor Society Induction NHS holds the induction ceremony for the 2017 inductees. Learn more Free Summer Meals! What are "Summer Meals?" The federal Summer Meals...
Tuesday, November 3rd, 2020 at 10:30am
Vinal THS Virtual Open House: 11/5 4p-6p.
Go to: https://t.co/Ylmzg0P3cC https://t.co/06TSgBLHA0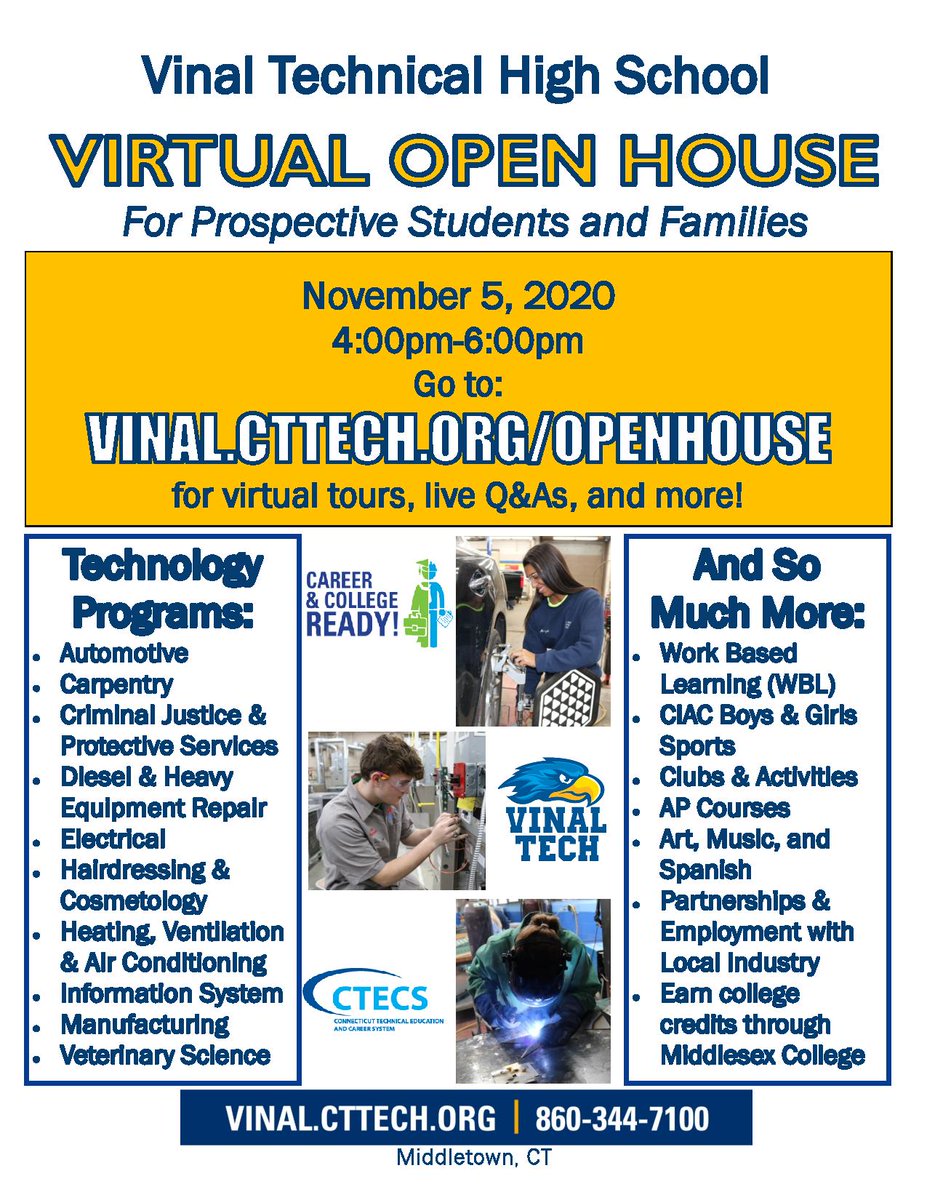 Monday, November 2nd, 2020 at 1:57pm
Vinal THS Virtual Open House: 11/5 4p-6p. Go to: https://t.co/Ylmzg0P3cC https://t.co/pf0C2lNii7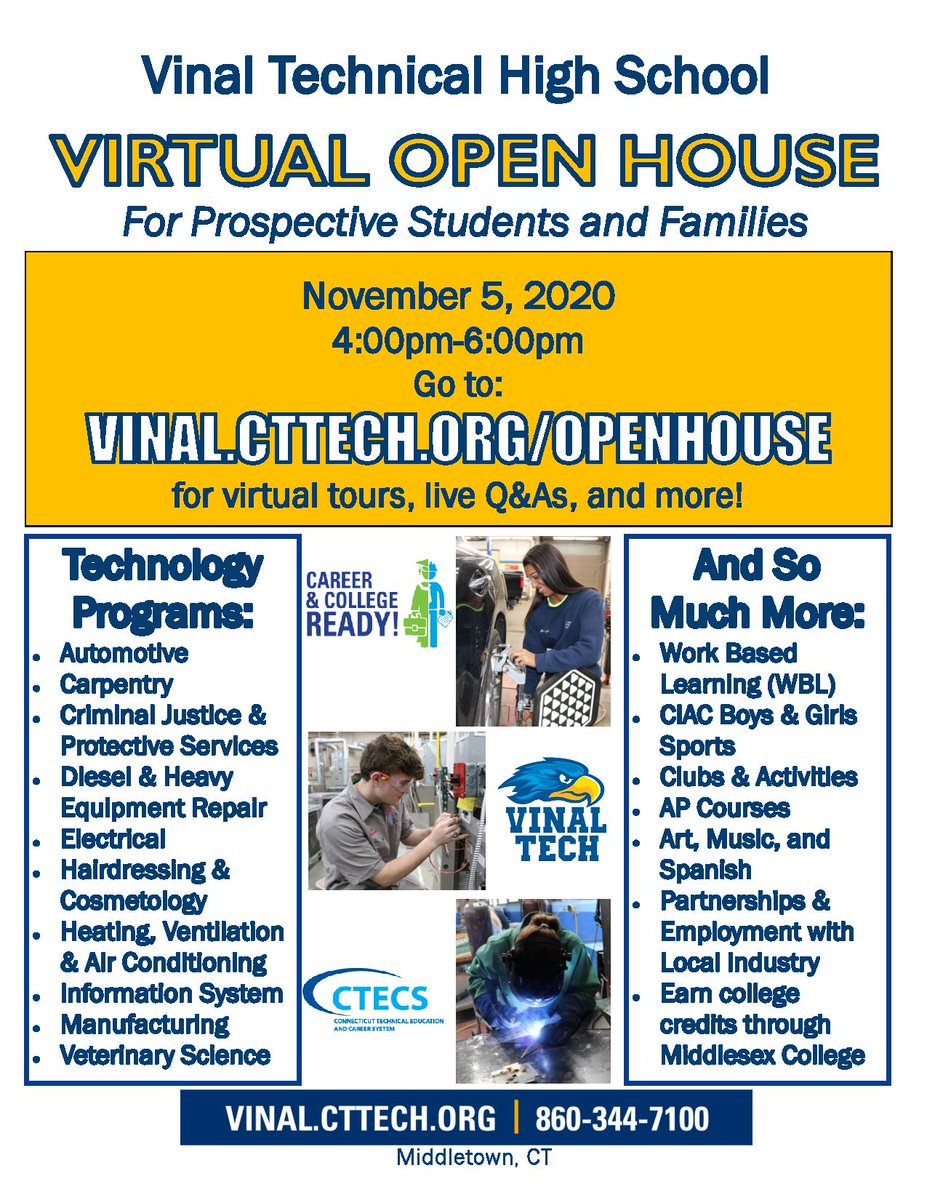 Friday, September 11th, 2020 at 10:07am
This is what we do here! A proud Vinal tradition started by students is to ensure we honor and recognize the sacrifices and courage of emergency responders and American citizens who answered the call. https://t.co/cFNZsUEqTn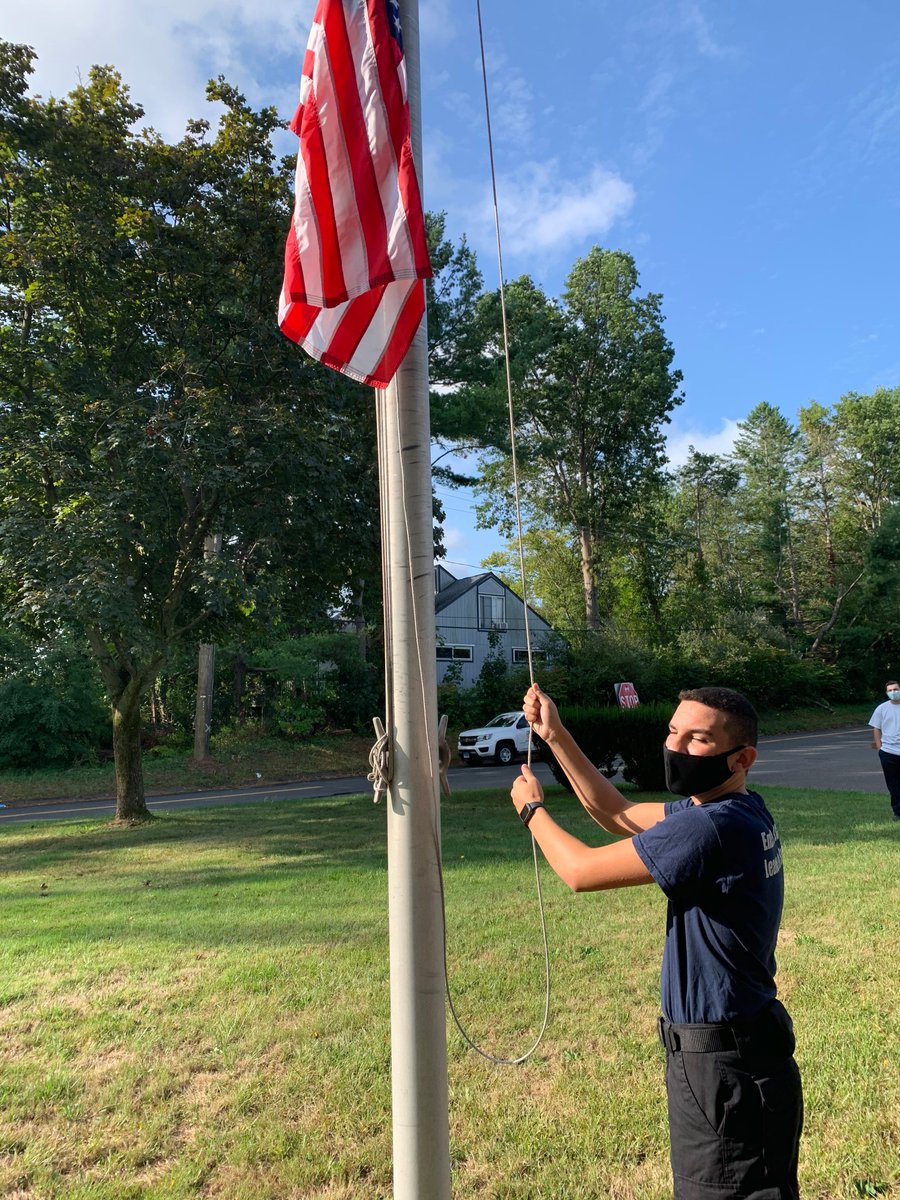 Wednesday, September 9th, 2020 at 1:10pm
Exploring Trades at VTHS! https://t.co/oxNZtee3DG