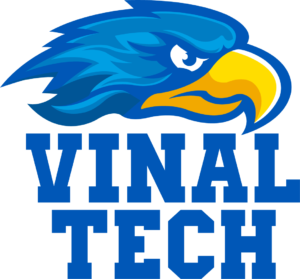 Vinal Technical High School is located in the Middletown, Connecticut. We have approximately 500 students from 27 towns and enroll grades 9-12. We also offer adult education.
At Vinal Technical High School, students become prepared for the real world in every way possible. They learn high-demand technical skills, take college-prep classes and learn and develop career and employability skills. Vinal Technical High School teaches our graduates the necessary skills to become successful employees and college students.
NEWS & ANNOUNCEMENTS
Daily Rotation Schedule B Cycle (9) - 1.4 - 1.15.2021  Daily [...]
UPCOMING EVENTS
There are no upcoming events.
CONNECT WITH US
Vinal Technical High School
Wednesday, January 13th, 2021 at 1:04pm
The carpentry department Vinal Technical High School created their own version of a free library. It is located on the school property, by the Thomas Serra athletic fields. The school is filling the library with books to share. Come check it out!
...