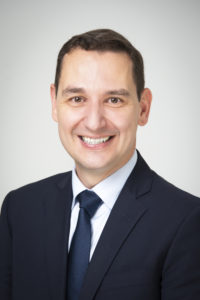 One of my core beliefs is that schools operate best when educators, parents, and community members work together.  As Principal, I am committed to providing a student-centered experience focused on meeting the academic, social, and emotional needs of all students.
Vinal Tech students learn and apply important 21st century skills in industry standard career and technology programs.  We also provide a rigorous academic program that includes opportunities to participate in art, music, and Advanced Placement courses.  Our athletic program offers a variety of sports and students have opportunities to excel on multiple levels.  In addition, there are several extracurricular clubs and activities to meet a wide range of interests.
I look forward to collaborating with all members of the Vinal Tech community to ensure the success of every one of our students. Together, we can achieve the goals of increasing student achievement and opportunity, fostering positive relationships, and demonstrating Vinal PRIDE.
Dr. Nelson A. Rivera
Principal, Vinal THS